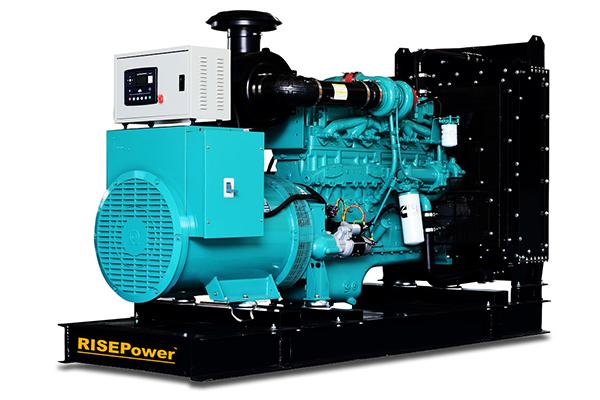 The new RISE PowerTM generator offers a sleek modular design across the entire range, with a compact, self-contained generator that is easier to own and operate. Construction enhancements begin with a redesigned tank base and compact installation footprint.
RUNNING TIME
A redesigned fuel tank always delivers eight hours of performance at 100% of rated load in prime applications while meeting the strictest environmental regulations required today.
MODULAR DESIGN
By segmenting our generators into smaller modular parts, customers can more easily upgrade to meet their various specifications.
INSTALLATION FOOTPRINT
For lower installation costs through smaller, more compact, generator installation rooms.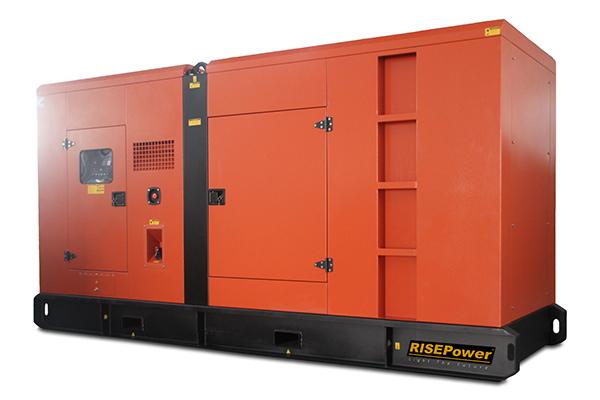 RISE Power's weather-protective and sound-reducing enclosures deliver superior durability, security and Convenience. Construction begins with corrosion resistant galvanized steel components and is finished with scratch- and rust-resistant powder-coated paint and robust composite components. For safety and security, the control panel viewing window and access doors for the fuel fill and battery are lockable. Finally, installation and service are made easy by oversized hinged or lift-off doors and cable access, as well as purpose-designed dragging points in the base and lifting eyes on top.
NOISE ABSORBENT MATERIALS
A smart design paired with noise absorbent and fire resistant materials help make our generators quieter and safer.
INTERNAL EXHAUST SILENCER SYSTEM
The internal silencer system enhances generator set safety, aesthetics and silencer life. Hot exhaust pipes stay out of reach and the silencer stays out of the elements.
SOUND ATTENUATION
Sound attenuated (typically less than 75 dBA@7 meters/95 LWA) enclosures are available.
CONVENIENT ACCESS
To allow for faster, easier maintenance, all regularly serviced parts are located on one side and covered by oversized hinged or lift-off doors. A tower control panel with a full height hinged door and removable gland plate allows full access to the cable from both vertical and horizontal locations with eight times the outside diameter bend radius. Fuel pipe installation is available through dedicated access holes located on the same side as the fuel transfer for remote bulk tank, as well as base frame drag points and internal lift point to allow for easy handling.
CORROSION AND DAMAGE RESISTANCE
Highly corrosion-resistant galvanized steel construction provides a long-lasting exterior finish. The new RISE PowerTM generator also features zinc phosphate and polyester powder coating, and air-handling units composed of high-grade composite material.