High Voltage Generator Set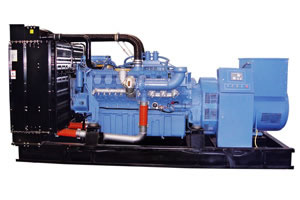 Advantages of High Voltage Generator Set
1. Direct high-voltage output, small loss, high efficiency, and rapid response.
2. The use of high-voltage units can reduce transmission loss and investment in cable, and thus the high voltage generator set is suitable for long-distance carrier.
3. Impact resistance to load fluctuation, large loading capacity.
4. Equipped with high-voltage Switch Cabinet.
5. Computer protection.


Detailed Information of High Voltage Generator Set
| | |
| --- | --- |
| Engine Brand | Cummins, Perkins, MTU, etc. |
| Alternator Brand | Marathon, Leory Somer, Simens, etc. |
| Rated Voltage | 4160V, 6300V, 6600V, 10500V. |
| Frequency | 50/60 Hz |
| Rated Power Range | 500kW~1800kW / 625kVA~2250kVA |
A major high voltage generator set supplier in China, RISE Power Equipment Inc. has been involved in the sale of series of generator sets for over a decade, and gained much experience in supplying high quality generator sets. It has received ISO9001:2000 certification due to its operation in strict compliance with international standards. In addition to the high voltage generator set, we also provide medium frequency generator set, VOLVO generator set, Perkins generator set, Lister-Petter generator set, and SC (CAT) generator set, to name a few. With superior quality and reliable performance, our products find a good sale both at home and in many overseas countries. If you are in need of generator sets or other related accessories, please feel free to contact us. We at RISE Power are happy to assist you.